Sponsor
FlavorWiki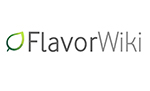 FlavorWiki is a digital market research company that is revolutionizing the way the food industry collects, analyzes and leverages consumer insights across all relevant purchase drivers. The FlavorWiki Platform combines advanced data and machine learning techniques with easy-to-use features that facilitate digital communication with consumers, colleagues and suppliers around the world. Using this technology FlavorWiki helps consumer product brands stay competitive and build winning innovations using real consumers testing real products in real life.
Founded in 2017, FlavorWiki has evolved into a 30+ people organization servicing some of the world's largest multinationals as well as the food industry's most innovative start-ups. Today FlavorWiki provides the most agile and innovative digital platform for consumer understanding, product testing and digital marketing in the industry, worldwide.
FlavorWiki is based in Switzerland, USA and Canada, and it's powered by a multinational team of professionals. Our easy-to-use, always-on application is active in more than 16 countries around the world and it's available in 14 languages, providing a premium experience for our testers, reason why FlavorWiki is the top user-rated testing platform in the market research industry.
Website              
Company LinkedIn Profile
Twitter 
Founder and CEO: Daniel D. Protz
LinkedIn Profile
Email:    daniel@flavorwiki.com
« Go Back