Exhibitor
European Sensory Network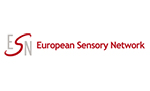 Who are we? We are a powerful network involved in cutting-edge sensory and consumer science. Our network includes universities, research institutes, service companies and industries, all with strong sensory and consumer research divisions. Our members come from 17 European and five non-European countries. 
What brings us together? A passion to conduct innovative and challenging research to help shape the future of sensory and consumer science.
What makes us special? We initiate, conduct and finance our own research projects.
Where does the money come from? The annual membership fee is used to support our collaborative research.
Why should I join? You will stand at the center of the newest trends in sensory and consumer science, and thus be able to transform ESN insights into benefits for your organization.
Anything else? Visit our stand, fill out the quiz, and win a bottle of Glenkinchie Distiller's Edition single malt Scotch whisky.
« Go Back