Exhibitor
Ipsos Innovation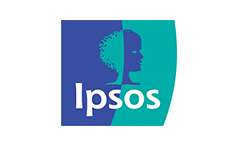 At Ipsos Innovation we are passionate about helping clients identify, qualify, optimise and forecast the business potential of innovations, products and packaging. 
Our rapid and validated end-to-end solutions, that combine optimisation with qualification, enable clients to be faster in seizing opportunities and be more agile in bringing their products to market. Unique to Ipsos is our high-quality overnight innovation testing, our ability to forecast at any point in product development, our strong heritage in product testing, and our application of behavioural science and neuroscience.
With unparalleled global reach and expertise across a wide range of sectors, we offer smart, agile and integrated solutions, allowing clients to lead their categories with disruptive and innovative product, package and service propositions.
To find out more, visit www.ipsos.com
« Go Back