Sponsor
MANE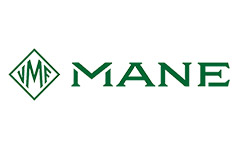 From a family adventure, begun in 1871, when Victor MANE started producing fragrant materials from regional flowers and plants, to an international group. The small distillery which grew successfully to become one of the leading Fragrances and Flavours companies worldwide has continually been run by the MANE family. When, in 1995, Maurice MANE retired to become Chairman of the Supervisory Board, his eldest son Jean was appointed President of the MANE Group, and his other son Michel, President of the Americas Region.
Today the group covers all continents thanks to its 50 R&D centres and its 27 manufacturing sites. Its turnover shows uninterrupted & robust growth over the past ten years.
MANE is the first French group and one of the worldwide leaders of the Fragrance and Flavour industry. The headquarters are based in Le Bar-sur-Loup, in Southern France, near Grasse.
The flavour division provides taste solutions for everyday products ranging across all categories of food products, from snacks to beverages, including confectionery, dairy and savoury applications.
The perfumery division services the world of beauty, designing the captivating signature of some of the most prestigious fragrances and scenting everyday products such as shower gels, shampoos, deodorants, creams as well as fabric and home care products.
To develop these exceptional fragrances and flavours, the company is equipped with world-class state-of-the-art technical, scientific and creative facilities and resources.
Website
Company LinkedIn profile
Instagram
Facebook
« Go Back