Exhibitor
Mérieux NutriSciences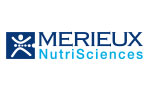 Mérieux NutriSciences provides sensory and consumer insights testing services across the globe, with 15 owned facilities in 8 different countries. We have trained, expert panels that are focused on food flavor and texture and we also provide large scale consumer central location tests, in-home use tests, focus groups, and training in sensory evaluation. We support product developers and quality assurance professionals in the food and beverage industries, as well as consumables and personal care. We routinely work with institutional review boards to accommodate studies on products that include active ingredients and specialized populations.
In addition to sensory testing, we combine our insights expertise with our long history of analytical testing. This allows us to correlate sensory data with analytical data like texture and color measurements, or chemical analysis related to off-aroma and off-flavor production. This creates robust landscape studies and shelf life assessments.
Contact info@mxns.com today for more information.
« Go Back