Exhibitor
Pentasensorial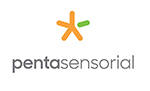 Is a Sensory consulting company based in Mexico City, with more than 35 years in this field, providing Sensory research for local and international companies and universities.
In pentasensorial we value your product as something more than a recipe, or a secret formula; It is the living voice that encourages intangible sensory experiences in the consumer, which translate into a competitive advantage for your business.
Our vision is to unveil the magic and value within a product, decoding its inner voice.
Within each product there are attributes which make it unique; in pentasensorial our job is to capture them and capitalize on their potential to create pleasant experiences.
SENSORY TECHNICAL SUPPORT
INTENSIFY THE VALUE 
SENSORY EVALUATION
Following sound scientific sensory research methodologies, using human sensory perceptual abilities, under controlled testing conditions, in order to understand product differences and descriptive profiles.
INCUBATE POTENTIAL
E-LEARNING
Online learning platform with Sensory evaluation and statistics courses and proficiency programs for R&D and Quality Management departments.
INSTILL GROWTH - OUTSOURCING & CONSULTING
On-going Sensory Services, Master Plan design and implementation for training, management and consolidation of laboratories and sensory teams in the industry, and universities, actively promoting a sensory culture.
INCREASE PERFORMANCE
Pentasensorial + FIZZ = more than a software.
Representative in America for the promotion, sales, training and technical support of sensory FIZZ software by Biosystèmes, France. With more than 20 years as active Fizz users enabling us to talk your language and give you the adequate support in your Sensory tasks.
BUSINESS SENSORY SOLUTIONS
INJECT MAGIC
PRODUCT & CONSUMER SENSORY RESEARCH
Tailor-made sensory and consumer research for Ideation, Scale-up and Tracking Stages in order to integrate The Voice of the Product and The Voice of the Consumer, delivering relevant and differentiated product solutions, aiming at improving consumer lives as a competitive advantage for the business.
We offer strategic support to technical, commercial and marketing areas in the food and beverages, personal care and household industries by providing sensory solutions built around the product design and its communication.
LET´S MAKE SENSE!
website: www.pentasensorial.com.mx
Learning platform: https://elearning.pentasensorial.com.mx/
Facebook: https://www.facebook.com/PentaSensorial/
Linked-in: https://www.linkedin.com/company/pentasensorial/
« Go Back