Exhibitor
Sensory Dimensions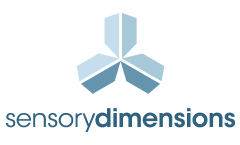 At Sensory Dimensions, we shape the products for tomorrow's consumer. A leading sensory and consumer research consultancy operating in the UK and internationally, our clients include many household names from the food, beverage, personal, home and healthcare sectors. Our expertise is in helping our clients to create successful products and maximise their competitive advantage. To do this we employ a range of sensory and consumer research methods, tailoring an individual approach best suited to your objectives, timescales and budget.
We can enable you to:
Optimise your product
Benchmark
Select the best prototype
Implement recipe and process change
Substantiate claims
Train your team
Set up in-house sensory capability
At Sensory Dimensions, we are proud of what we do and passionate about making the difference for our clients.
Talk to us about how we can make the difference for you!
« Go Back