Sponsor
The Smell & Taste Lab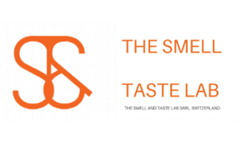 The Smell & Taste Lab is a consulting company in Research & Innovation for Beauty and Health care, based in Geneva.
It was created in 2017 by Anne Abriat, Chemical Engineer, who spent more than 25 years in the industry of Beauty in Research and in Marketing – Innovation, from L'Oréal to Coty, from Fragrance to Cosmetics. Her experience and expertise in Neurosciences sensory have driven the company over the last years.
The Smell & Taste offers services in 3 main areas : Development, Strategy and Education. With its large Lab of experts and partners, The Smell & Taste lab operates worldwide with different clients form startups to Corporate on various topics, strategic to more operational ones, in the Beauty and Healthcare.
Our moto is "to better ageing with providing pleasure and well-being with the stimulation of our senses especially Smell & Taste".
Active partner of your success, we customize our offer to your needs with an adaptable dedicated agile team to speed up your Innovation.
Please do not hesitate to contact us and to download our flyer on our website: https://thesmellandtastelab.com/
« Go Back