Exhibitor
The Society of Sensory Professionals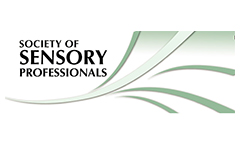 The Society of Sensory Professionals (SSP) is a 501(c) non-profit organization devoted to developing and promoting the field of sensory science.
Our goal is to develop the sensory professional alongside promoting and advancing the field of sensory.
We do this through:

Creating forums for sharing research that advances the scientific basis of the field.
Provide mentoring in the field through a variety of forums.
Providing training courses and educational seminars.
Linking with existing organizations such as ASTM and Sensometrics that serve the sensory and consumer research community.
Promoting professional conduct and ethical standards.
« Go Back