Sponsor
Takasago International Corporation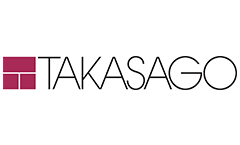 Takasago International Corporation was founded in Japan in 1920. For more than 90 years, Takasago has developed flavors and fragrances for some of the world's most successful food, beverage, fine fragrance, household and personal care products.
Takasago is a leading global company especially in the Asian region. The global Takasago organization maintains offices, production sites and R & D centers in 25 countries and regions. Through our network of global research, production, creativity and marketing, we develop products tailored to the needs of individual markets.
Takasago has vigorously pursued pharmaceutical intermediaries, functional materials, and other fine chemicals in which asymmetric synthesis, cultivated in our aroma chemical development work, is a key technology.
By utilizing our technologies and our global network, we will develop high-quality and innovative products that contribute to cultural and social progress.
Website: www.takasago.com
« Go Back