Exhibitor/Sponsor
MBSense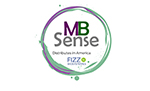 We are a Mexican consultancy specialized in sensory evaluation and applied statistics.
Our mission is to participate in the increase of sensory knowledge in Mexico and the world; our vision is to contribute to the development of sensory department inside the companies, rising their credibility and potential inside the business.
We have an annual portfolio of scheduled courses, and we also offer courses designed according to the needs of each of our clients. We are authorized distributors of the program FIZZ (for collection and data analysis), XLSTAT (statistical analysis software) and ARCS (consumer and panel manage) in the American continent, also offering training and technical support in Spanish, English, and Portuguese.
We conducted sensory evaluation and consumer research in Mexico offering solutions helping you to meet objectives and goals.
Sensory solutions for all sensory needs!
Visit our website: www.mbsense.com
« Go Back