Exhibitor
Sensory SIMS Software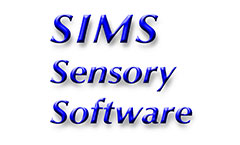 INNOVATIVE CLOUD SERVICES
Sensory SIMS Software as a Cloud Service, SaaS. No hardware or software needed. Local folders, printers, windows clipboard, every day productivity tools supported. Full Windows 10 Platform as a service (PaaS).
LOWEST COST
Ask us about our lowest cost cloud subscriptions. Sensory Testing, Consumer Insights, Innovation, Quality Control, Quality Assurance, Product Safety, Data Analytics, Recruiting Consumers, Scheduling Panelists and more. www.sims2000.com/pricing
THE BEST SUPPORT
SIMS Sensory Quality Panel Software Cloud Systems deliver new and refreshing productivity to your sensory teams along with our excellent personal hands-on support with our friendly and dedicated team of experienced sensory and data professionals to get your projects done.
CONTACT
Email: John@SensorySIMS.com
Web: www.SIMS2000.com
Telephone: 800-579-7654
EXPLORE MORE
START HERE SIMS Home Page
ANALYSIS Reports, Statistics, PCA
TEST SET UP Descriptive Line Scale question examples
TEST SET UP Affective Hedonic category question examples
RESPONDENT DATA COLLECTION Hardware, Laptops & Devices Recommendations
BEST SUPPORT Tech Support, International / Multilingual
HOME PAGE www.SIMS2000.com
ONLINE TEST BALLOT EXAMPLES Web Tests Live Demonstration
LOW COST PRICING
Visit website: www.SIMS2000.com
« Go Back