Exhibitor
SensoStat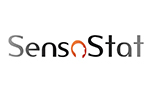 SensoStat is a Private Research Institute, specialized in sensory, marketing and consumer tests, created by Eric Teillet, Ph.D., and Christine Urbano, two former researchers of the French National Institute for Agricultural Research. They put their expertise at the service of private or public entities (industrialists, academics…).
SensoStat provides:
Sensory tests: we master all the methodologies, from the most classical (sensory profiles, discrimination/similarity tests…) to the most innovative like Free Sorting, Flash Profile, PSP, TDS, TDL...
Consumer and marketing tests: Focus Group, hedonic tests, acceptability, purchase intent… Thanks to these techniques, we can help you to detect the strengths and weaknesses of your products.
Applied statistics: Eric plays with numbers like no others!
Consultancy & training: we can be your support by establishing the acceptability limits for the sensory characteristics of your products. We can come and audit your methodologies if you need. And we can train you and your teams on all aspects of sensory analysis, on statistical analysis of sensory and consumer data, and different software such as Fizz, Timesens, XlStat, R, Matlab…
Research & Innovation: it's our spearhead thanks to Christine, Éric and Arnaud Thomas, our new Innovation Director. They developed several new sensory methods and they regularly publish their works in scientific revues. Using their extensive knowledge of new methodologies, they can help you to develop your Research & Innovation projects.
We are located in the Center for Taste and Feeling Behavior (CSGA) in France where we benefit from one of the biggest sensory laboratory. We can act everywhere thanks to a network we used to work with.
SensoStat is a real toolbox in which you can pick whatever you want according to your needs and your objectives.
For further information, please contact: Christine Urbano
Visit website
« Go Back