Exhibitor
DataStories International NV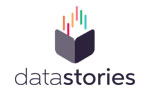 DataStories International is an award-winning augmented analytics software partner for businesses operating in the performance chemicals, advanced materials, cosmetics, and food industry.
Our software employs fully automated machine learning algorithms and workflows, which are the result of decades of research and application in real-world industrial setting. The DataStories technology is uniquely designed for use by scientists, engineers and business experts without data science background. It offers immediate insights from data and a direct feedback loop to possible courses of action.
Working with DataStories, industrial businesses with complex R&D or manufacturing processes can dramatically accelerate innovation, product development and optimize critical processes, achieving sizeable top and bottom line improvements.
https://datastories.com
Email: info@datastories.com
Phone: +32 14 800 414
« Go Back