Exhibitor
MARKETING SYSTEMS GROUP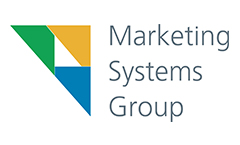 MARKETING SYSTEMS GROUP, the creator of ARCS, is a provider of technology products, services and information solutions customized for the survey, sensory and marketing research community. ARCS is a DIY research study and participant platform that provides your panel members with an engaging experience to update their profile data, respond to screeners and self-schedule, while improving your operations' efficiency. Easily Identify, invite, qualify and schedule the right participants for your internal sensory and consumer studies.
Manage: The ARCS panel management platform was designed to allow you to easily recruit, manage, reward and track participation history.
Qualify: ARCS helps you identify and target participants based on profile data and their previous participation history. In addition, ARCS also manages their contact history to prevent "panel burn".
Schedule: The participant portal in ARCS puts your panelists in-charge of their schedules. Based on qualification criteria, they can schedule, edit or cancel their appointments based on availability.
Engage: Automatically recruit participants via IVR, web, or mobile and qualify them for your study with our integrated tools. No recruiters, no phone rooms, recruitment is handled your way, with minimal effort and minimal labor. ARCS will keep engaging with your participants until the study is filled.
« Go Back