Sponsor
Takasago International Corporation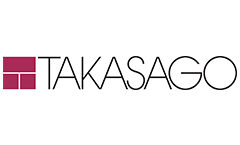 Takasago International Corporation is one of the largest flavor, fragrance and aroma chemical companies in the world. For more than 100 years, Takasago has been operating with the corporate philosophy, "Contributing to Society through Technology", and has developed flavors and fragrances for some of the world's most successful manufacturers of foods, beverages, fine fragrances, home and personal care products.
Nowadays the Takasago Group maintains offices, production sites, and R&D centers in 28 countries and regions. Through our network of global research, production, creativity and marketing, we develop products tailored to the needs of individual markets.
By utilizing our technologies and our global network, we will continue developing high-quality and innovative products that contribute to cultural and social progress.
Website: www.takasago.com
« Go Back